Pine van Wyk
In-Country Director, Forsys Metal, Namibia
Pienaar-Schalk (Pine) van Wyk is a qualified Metallurgical Engineer by trade, with a degree in Business Management. He has more than 25 years' experience in the mining industry, encompassing roles on a Senior Operational, Exco Management and Directorship level. His experience includes roles with AngloGold, Rio Tinto, Paladin Energy, Gecko Group, Celsius Resources (ASX-listed) and Namibia Critical Metals (TSX-listed).
Pine brings a wealth of project development experience and expertise to the African mining industry. He has played an instrumental role in achieving several strategic milestones which took exploration projects into production, some of which include Langer Heinrich Mine (Uranium) in 2005; Cape Cross (Salt) in 2011 and Okanjande (Graphite) in 2016.
Pine has further helped Junior Mining Companies progress their projects by managing feasibility studies and raising capital to advance projects. He has been involved in the following commodities over the last decade: Uranium, Cobalt, Graphite, Copper, Tantalum, Niobium, Fluorspar, Salt and Rare Earths.
In addition to this, he did a Management buyout and birthed the Stewardship Group of Companies in 2018. Stewardship operates in the mining industry and provides drilling, engineering, construction and project consulting services.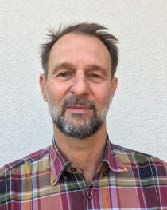 Oliver Krappmann
Geologist and EIA Consultant
qualified geologist from Germany with expensive experience in gold mining and exploration in South Africa and later in Namibia, working for the Minerals Development Fund at the Ministry of Mines and Energy.
established Geokey CC in 2003, a consultancy company advising on numerous mineral projects in South Africa with a broad-based knowledge and expertise in the mineral sector with practical know-how of exploration work as well as methodology of project development and project management.
currently director of the companies Gecko Phosphates (Pty) Ltd and Swakop Calcite (Pty) Ltd.
Peter Christians
Mining consultant
Mining engineer with over 36 years operational, technical, and managerial experience in commodities in Africa, North America, Australia, and Russia.
Specialist in open pit mine design, planning and production in uranium, copper, gold, diamonds projects with DFS & development expertise.
Extensive experience with mine planning software and qualified competent person under the Australian Institute of Mining and Metallurgy.
Previously general manager for 3 years at Weatherly PLC's Tschudi Copper Mine in Namibia and served as director of the Namibian entity. In early 2019 he joined Qubeka Mining Consultants CC as an associate mining enginer
Barbara Mulcahy
Lead process Engineer
Process engineering consultant with over 26 years experience in the metallurgical consulting, projects and research sectors. Extensive experience as a Process Design Engineer for various minerals processing projects. Owner's Team representation for metallurgical project development in in collaboration with geologists, mining engineers and multi-disciplinary project team members.
Holds a Bachelor degree in Chemical Engineering / Minerals Processing. Started her career at Mintek in South Africa, project process engineer at Hatch, partner & Director at Metallicon Process Consulting and since assisting clients in developing in developing metallurgical projects.

Hafeni Hiveluah
EPL/ML Administrator
geoscientist with over 21 years of experience in multiple leading mining companies in SA & Nambia, Ongopolo Mining and Processing Ltd, Debmarine Namibia, Namdeb, Weatherley Plc, Pioneer Energy & Mineral Resources as well as the Ministry of Mines and Energy with exploration and mining experience in uranium, base metals, Oil, diamonds and and copper.
lead geosciences consultant and founder at Hiveluah Consult since 2013, providing MRM and license management services
Holds B.Sc. from University of Western Cape and Geology (Hons) from Rhodes University in 1998
COO of Alpha Petroleum (PTY) Ltd overseeing offshore mining implementation
Renée van den Berg
Project Controls & Financial Modelling
mechanical engineer (B.Eng, M.Eng, MBA) with over 17 years experience in engineering, projects and finance.
Skills: Feasibility Studies, Financial Modelling, Project Valuations, Project Controls, Risk Assessment, Techno-Economic Modelling, Project Engineer
Industries: Power, Mining, Property, Construction, Desalination
Renée has gained experience with design and feasibility studies for gas, coal, cogeneration (Worley) and nuclear (PBMR) power plants in South Africa. She subsequently completed her business studies (MBA) and applied her combined engineering and financial skills to develop financial models and business cases for a number of new mining and infrastructure projects in Namibia (Gecko Namibia). She currently works as independent and focuses on financial modelling, project controls and valuations.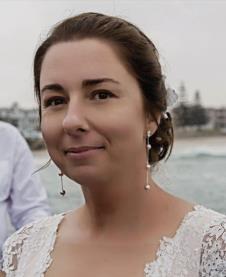 Carren Van Wyk
Finance Manager
Postgraduate Diploma in Management: Financial Accounting (UCT)
Over 18 years experience in Finance
Skills: Integral Coaching, IFRS Compliance, Tax Compliance, Auditing, Internal Controls, Financial Models
Industries: Mining, Logistics, Fishing
Carren has experience working with listed Companies at a Group level and has also recently qualified as an Integral Coach.